NTM Engineering
provides professional engineering design and training
services
for public and private sector clients. We specialize in hydrologic and hydraulic studies and waterway permitting, stormwater design and permitting, technical course development and training, GIS, and transportation and bridge engineering services, including bridge inspection and design. NTM is a registered Disadvantaged Business Enterprise (DBE) in Pennsylvania, Maryland, Delaware, and West Virginia.
Our Team has Fun at Work and Play!
Our Core Values…
Quality in everything we do.
Strong relationships with clients by exceeding their expectations.
Reputation for integrity.
Providing an enjoyable working environment and doing interesting projects.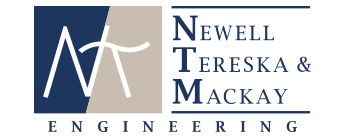 Our Mission…
To provide clients throughout the mid-Atlantic region with quality civil engineering services, including hydrologic and hydraulic modeling, stormwater planning and design, bridge design and inspection, transportation, GIS, policy support, and technical course development and instruction. NTM Engineering, Inc. is staffed with a highly skilled team of professionals focused on our clients' needs.