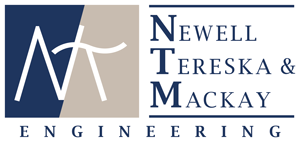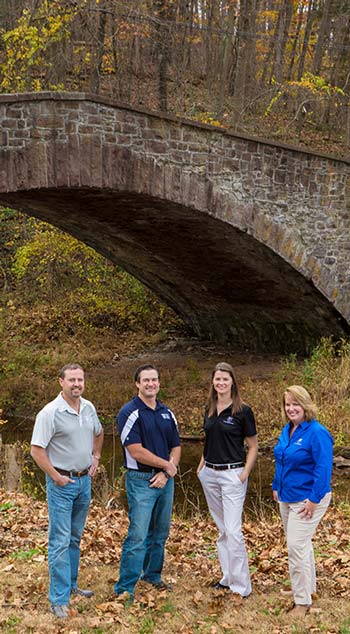 NTM Engineering, Inc. is a practice-centered business focused on providing quality in everything that we do. We maintain a reputation for integrity, building strong client relationships, and exceeding our clients' expectations.
After spending 10 years working for large engineering firms, our President, Donna Newell, MS, PE, CFM ventured with a few coworkers—Rachel Tereska, MS, PE; Jeffrey MacKay, MS, PE, CPESC; and John Newell, MEng, PE—to establish their own firm, Newell Tereska & MacKay (NTM) Engineering, in the fall of 2006. Instead of being an "all-in-one" engineering firm okay at many services, Donna, Rachel, Jeff, and John realized that they could be great offering specialized services.
With a reputation as water resources experts, NTM specializes in water resources design, bridge design and inspection, and engineering instruction for public and private sector clients. Our core services include hydrologic and hydraulic studies, waterway permitting, stormwater design and permitting, GIS, transportation and bridge engineering, bridge inspection, and technical course development and training.
Our principals' technical abilities, professional reputations, and management skills have been integral to NTM's early success and growth from four employees in December 2006 to 48 employees today. The firm has prospered over the years, and NTM's leaders met their goal of being great at specialized services. Our staff believes in sharing their knowledge base and continuously expands NTM's technical training course development and instruction to reach more of our region's engineering community.
NTM is a registered Disadvantaged Business Enterprise (DBE) in Pennsylvania, Maryland, Delaware. and West Virginia and a Women-Owned Small Business (WOSB) with the federal government. Small businesses are sometimes challenged with managing growth. NTM carefully and continuously monitors workload and capacity to ensure that commitments are carried through and project milestones are met. The principals share the belief that quality is paramount to success—a philosophy that resonates throughout the firm.