NTM is a fun place to work!
We believe in creating a harmonious working relationship among all employees and strive to provide an exciting, challenging, and rewarding workplace and work experience. We value individual rights and treat all employees with dignity and respect. We also provide a work atmosphere that is comfortable, orderly, and safe.
This awards program identifies, recognizes, and honors Pennsylvania's best places of employment and highlights firms that benefit our state's economy and workforce. We have ranked in the top 3 in the small/medium companies category in all four years we have participated, ranking third in 2014, second in 2015, third in 2016, and second again in 2017!


Did someone say food?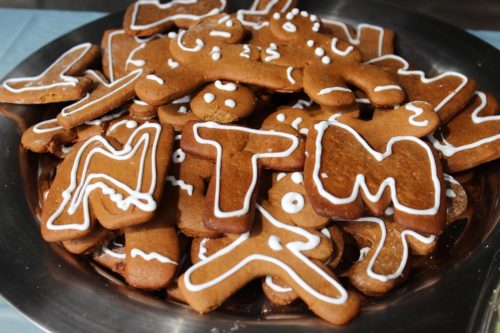 Seriously, we are always looking for an excuse to get together and cook and eat at NTM. Burning all those brain cells really works up our appetites. We hold an annual chili/soup and dessert cookoffs to celebrate the Super Bowl. Employees bring in their homemade chilis, soups, and desserts, and all employees get to taste and vote on all the goodies. This is a highly competitive event and the winner receives a coveted trophy.

As IF that's not enough…
Every spring, we head out to our local park for a picnic to enjoy the warm weather and to eat picnic food, of course.
There are monthly birthday parties to celebrate our employees' birthdays with menus from ice cream cakes to meat and cheese trays.
Our A-team hosts occasional breakfasts with made-to-order omelets and (lots of) bacon at our Scour and Devour café.
The NTM Family Picnics are a great way to include the whole family and eat (more) picnic food, including crabs, grilled food, and lots of desserts. Games and activities for the kids also add to the fun! This year's family picnic was held at nearby Pine Grove Furnace State Park.
NTM hosts an annual Christmas party to celebrate our year with each other, as well as our spouses and significant others. These holiday parties feature entertainment, a great meal, beverages, and have taken place at The Gettysburg Hotel, Hilton Harrisburg, Hershey Lodge, and Heritage Hill Golf Resort.